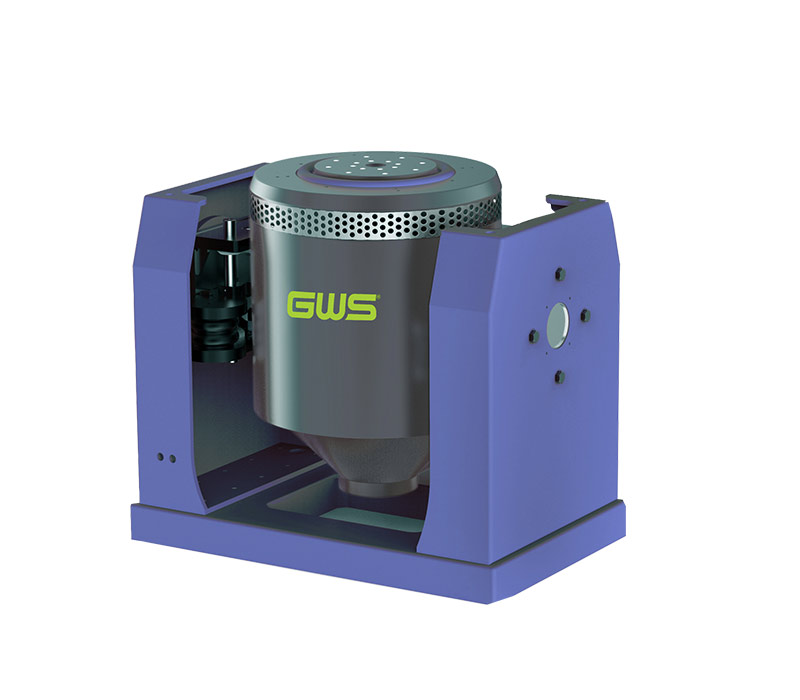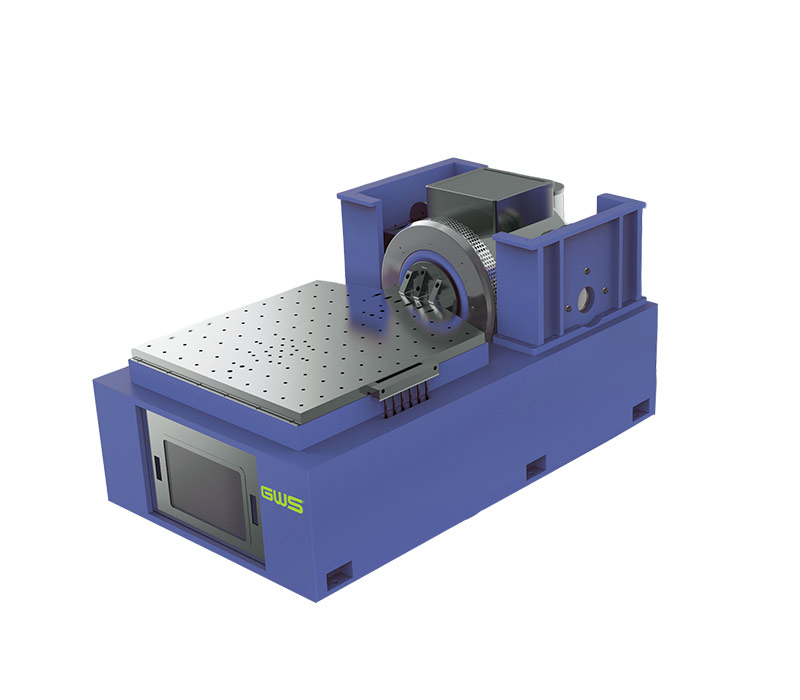 The air-cooled series electro-dynamic vibration test system exciting force ranges from 1kN~70kN, which is featured by high operation frequency of armature, excellent index, high reliability and easy for operation.
Typical fields of applications including electronic components, automotive parts, aerospace, aviation, medical devices and other small/medium scale tests.
Adopt upper and lower guidance structure to ensure excellent performance and large anti-eccentric moment;
The optimized armature is characterized by light mass, high
vibration-resistance, good stiffness and high first resonance frequency;
Optimized magnetic circuit design to achieve higher magnetic circuit utilization and lower flux leakage;
Random exciting force is equivalent with sine exciting force;
Multi-interlock protection to ensure the safety of system and customer's specimen.
| | | | | | | | | | | | | | | | | | | | | | | |
| --- | --- | --- | --- | --- | --- | --- | --- | --- | --- | --- | --- | --- | --- | --- | --- | --- | --- | --- | --- | --- | --- | --- |
| System model | TS1-150 | TS1.5-150   | TS2-150  | TS3-150 | TS6-230 | TS10-240 | TS10D-240 | TS20-320  | TS20-445  | TS20LS3-340 | TS30-370  | TS30LS4-445  | TS40-370 | TS40LS4-445  | TS50-445  | TS50LS3-445  | TS50LS4-445  | TS60-445  | TS60LS3-445  | TS60LS4-445  | TS65LS3-480  | TS70LS3-550 |
| Sine/Random(kN) | 1 | 1.5 | 2 | 3 | 6 | 10 | 10 | 20 | 20 | 20 | 30 | 30 | 40 | 40 | 50 | 50 | 50 | 60 | 60 | 60 | 65 | 70 |
| Shock force(kN) | 2 | 3 | 4 | 6 | 12 | 20 | 20 | 40/60 | 40/60 | 40/60 | 60/90 | 60/90 | 80/120 | 80/120 | 100/150 | 100/150 | 100/150 | 120/180 | 120/180 | 120/180 | 130/195 | 140/210 |
| Fre. range (Hz) | 5-4,500 | 5-4,500 | 5-4,500 | 5-4,000 | 5-3,500 | 5-3,000 | 5-4,500 | 5-3,000 | 5-2,800 | 5-3,000 | 5-2,800 | 5-2,600 | 5-2,800 | 5-2,600 | 5-2,600 | 5-2,600 | 5-2,500 | 5-2,600 | 5-2,600 | 5-2,500 | 5-2,700 | 5-2,500 |
| Max. acceleration (m/s²) | 500 | 750 | 1,000 | 1,000 | 1,000 | 1,000 | 1,000 | 1,000 | 700 | 800 | 1,000 | 750 | 1,300 | 900 | 1,000 | 900 | 850 | 1,000 | 1,000 | 1,000 | 920 | 850 |
| Max. velocity(m/s) | 2 | 2 | 2 | 2 | 1.8 | 1.8 | 1.8 | 2 | 2 | 2 | 2 | 1.8 | 2 | 1.8 | 2 | 2 | 2 | 2 | 2 | 2 | 2 | 2 |
| Max. displacement (mm) | 25 | 25 | 25 | 25 | 51 | 51 | 51 | 51 | 51 | 76 | 51 | 100 | 51 | 100 | 51 | 76 | 100 | 51 | 76 | 100 | 76 | 76 |
| Max. load (kg) | 70 | 70 | 70 | 120 | 300 | 300 | 300 | 300 | 300 | 300 | 500 | 500 | 500 | 500 | 800 | 800 | 800 | 800 | 800 | 800 | 1,000 | 1,000 |
| Armature mass (kg) | 2 | 2 | 2 | 3 | 6 | 10 | 10 | 20 | 28 | 25 | 30 | 40 | 31 | 45 | 50 | 55 | 59 | 60 | 55 | 60 | 70 | 82 |
| Armature diameter (mm) | 150 | 150 | 150 | 150 | 230 | 240 | 240 | 320 | 445 | 340 | 370 | 445 | 370 | 445 | 445 | 445 | 445 | 445 | 445 | 445 | 480 | 550 |
| Body suspension Fre. (Hz) | 3 | 3 | 3 | 3 | 3 | 2.5 | 2.5 | 2.5 | 2.5 | 2.5 | 2.5 | 2.5 | 2.5 | 2.5 | 2.5 | 2.5 | 2.5 | 2.5 | 2.5 | 2.5 | 2.5 | 2.5 |
| Armature inserts(standard) | 13* M8 | 13* M8 | 13* M8 | 13* M8 | 17* M8 | 17*M10 | 17*M10 | 16*M10 | 16*M10 | 20*M10 | 16*M10 | 16*M10 | 16*M10 | 16*M10 | 17*M12 | 17*M12 | 17*M12 | 17*M12 | 17*M12 | 17*M12 | 17*M12 | 33*M12 |
| Stray flux density | ﹤ 1 mT (10 Gs) | ﹤ 1 mT (10 Gs) | ﹤ 1 mT (10 Gs) | ﹤ 1 mT (10 Gs) | ﹤ 1 mT (10 Gs) | ﹤ 1 mT (10 Gs) | ﹤ 1 mT (10 Gs) | ﹤ 1 mT (10 Gs) | ﹤ 1 mT (10 Gs) | ﹤ 1 mT (10 Gs) | ﹤ 1 mT (10 Gs) | ﹤ 1 mT (10 Gs) | ﹤ 1 mT (10 Gs) | ﹤ 1 mT (10 Gs) | ﹤ 1 mT (10 Gs) | ﹤ 1 mT (10 Gs) | ﹤ 1 mT (10 Gs) | ﹤ 1 mT (10 Gs) | ﹤ 1 mT (10 Gs) | ﹤ 1 mT (10 Gs) | ﹤ 1 mT (10 Gs) | ﹤ 1 mT (10 Gs) |
| Fund. resonance Fre.(Hz) | 3,400 (nom.) ±5% | 3,400 (nom.) ±5% | 3,400 (nom.) ±5% | 2,900 (nom.) ±5% | 2,800 (nom.) ±5% | 2,400 (nom.) ±5% | 3,200 (nom.) ±5% | 2,600 (nom.) ±5% | 2,600 (nom.) ±5% | 2,600 (nom.) ±5% | 2,400 (nom.) ±5% | 2,400 (nom.) ±5% | 2,400 (nom.) ±5% | 2,400 (nom.) ±5% | 2,400 (nom.) ±5% | 2,300 (nom.) ±5% | 2200(nom.) ±5% | 2,400 (nom.) ±5% | 2,400 (nom.) ±5% | 2,200(nom.) ±5% | 2,300 (nom.) ±5% | 2,300 (nom.) ±5% |
| Weight (kg) | 420 | 420 | 420 | 510 | 615 | 930 | 950 | 1750 | 1750 | 1750 | 2550 | 2550 | 2550 | 2550 | 4550 | 4550 | 4550 | 4550 | 4550 | 4550 | 4550 | 7300 |
| Dimension (mm) | 745*560*658 | 745*560*658 | 745*560*658 | 805*560*663 | 875*560*727 | 966*640*786 | 1016*640*843 | 1136*710*1052 | 1136*710*1052 | 1136*710*1066 | 1230*790*1155 | 1230*790*1216 | 1230*790*1155 | 1230*790*1216 | 1636*1104*1274 | 1636*1104*1285 | 1636*1104*1340 | 1636*1104*1274 | 1636*1104*1285 | 1636*1104*1340 | 1636*1104*1276 | 1636*1104*1276 |
| Power amplifier model | PWA1  | PWA1.5  | PWA2  | PWA3  | PWA6  | PWA10  | PWA10  | PWA20  | PWA20  | PWA20  | PWA30  | PWA30  | PWA40 | PWA40 | PWA50 | PWA50 | PWA50 | PWA60 | PWA60 | PWA60 | PWA70 | PWA70 |
| Power (kVA) | 1 | 1.5 | 2 | 3 | 6 | 10 | 10 | 20 | 20 | 20 | 30 | 30 | 40 | 40 | 50 | 50 | 50 | 60 | 60 | 60 | 70 | 70 |
| Max. output voltage (V) | 50 | 60 | 60 | 60 | 90 | 120 | 120 | 120 | 120 | 120 | 120 | 120 | 120 | 120 | 120 | 120 | 120 | 120 | 120 | 120 | 120 | 120 |
| Max. output current (A) | 20 | 25 | 35 | 50 | 70 | 110 | 110 | 230 | 230 | 230 | 300 | 300 | 400 | 400 | 500 | 500 | 500 | 550 | 550 | 550 | 580 | 580 |
| Power requirement (kVA) | 4 | 4.5 | 5.5 | 6.5 | 16 | 21 | 21 | 44 | 44 | 44 | 54 | 54 | 73 | 73 | 82 | 82 | 82 | 95 | 95 | 95 | 108 | 110 |
| Weight (kg) | 285 | 285 | 285 | 285 | 320 | 320 | 320 | 330 | 330 | 330 | 585 | 585 | 700 | 700 | 780 | 780 | 780 | 850 | 850 | 850 | 900 | 900 |
| Dimension (mm) | 600*870*1520 | 600*870*1520 | 600*870*1520 | 600*870*1520 | 600*870*1520 | 600*870*1520 | 600*870*1520 | 600*870*1720 | 600*870*1720 | 600*870*1720 | 600*870*1720 | 600*870*1720 | 600*1000*2020 | 600*1000*2020 | 600*1000*2020 | 600*1000*2020 | 600*1000*2020 | 600*1000*2020 | 600*1000*2020 | 600*1000*2020 | 600*1000*2020 | 600*1000*2020 |
| Cooling type | Air cooling | Air cooling | Air cooling | Air cooling | Air cooling | Air cooling | Air cooling | Air cooling | Air cooling | Air cooling | Air cooling | Air cooling | Air cooling | Air cooling | Air cooling | Air cooling | Air cooling | Air cooling | Air cooling | Air cooling | Air cooling | Air cooling |
| Blower model | CD200 | CD200 | CD200 | CD200 |  CD1000  | CD1000 | CD1000 | CD3000 | CD3000 | CD3000 | CD3000 | CD3000 | CD5000 | CD5000 | CD5000 | CD5000 | CD5000 | CD7000 | CD7000 | CD7000 | CD7000 | CD7000 |
| Power (kW) | 0.75 | 0.75 | 0.75 | 0.75 | 4 | 4 | 4 | 7.5 | 7.5 | 7.5 | 7.5 | 7.5 | 15 | 15 | 15 | 15 | 15 | 22 | 22 | 22 | 30 | 23 |
| Air flow (m3/s) | 0.1 | 0.1 | 0.1 | 0.1 | 0.33 | 0.33 | 0.33 | 0.46 | 0.46 | 0.46 | 0.46 | 0.46 | 1.1 | 1.1 | 1.1 | 1.1 | 1.1 | 1.6 | 1.6 | 1.6 | 1.6 | 1.6 |
| Air pressure (kPa) | 1 | 1 | 1 | 1 | 3.5 | 3.5 | 3.5 | 8.8 | 8.8 | 8.8 | 8.8 | 8.8 | 7.7 | 7.7 | 7.7 | 7.7 | 7.7 | 7.5 | 7.5 | 7.5 | 7.5 | 7.5 |
| Weight (kg) | 25 | 25 | 25 | 25 | 120 | 120 | 120 | 235 | 235 | 235 | 235 | 235 | 285 | 285 | 285 | 285 | 285 | 390 | 390 | 390 | 390 | 390 |
| Dimension (mm) | 460*382*1005 | 460*382*1005 | 460*382*1005 | 460*382*1005 | 792*557*1260 | 792*557*1260 | 792*557*1260 | 855*675*1390 | 855*675*1390 | 855*675*1390 | 855*675*1390 | 855*675*1390 | 947*753*1469 | 947*753*1469 | 947*753*1469 | 947*753*1469 | 947*753*1469 | 1037*927*1555 | 1037*927*1555 | 1037*927*1555 | 1265*1004*1855 | 1265*1004*1855 |